Who's for porridge?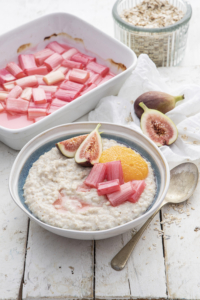 Flahavan's has announced details of its inaugural National Porridge Awards 2022. The competition will be open to the hotel sector this year and has been developed
to help shine a light on the wonderful innovative ways hotels can play an important role in putting locally-sourced Irish oats at the heart of their breakfast experience.
"The idea of a National Porridge Awards has been on our radar for some time," said Shane O'Hanrahan, Flahavan's Foodservice Business Development Manager. "We want to acknowledge the innovative and creative ways hotels' culinary teams can elevate the breakfast experience for their Irish and international guests by incorporating our world-class Irish wholegrain oats into their breakfast offerings. The time has come to celebrate and reward that effort."
Entries for this years' Awards must be submitted by 28th October 2022 and must, of course, incorporate Flahavan's Oats – Ireland's favourite porridge oats. Participants can submit their entry via the Flahavan's website by completing a brief online form, as well as uploading photographs that represent their entry best. Well-known chef, food writer with the Irish Times and contributor to RTE's The Today Show, Eunice Power, has been invited to judge the awards.
The awards will be split into three categories:
1. Best Classic Porridge
2. Most Innovative Porridge
3. Best Promotion of Porridge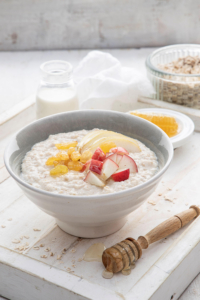 The entries will be whittled down to a shortlist of 10 in total, which will be personally judged by Eunice Power along with a member of the Flahavan's team at each hotel, with the winner due to be announced by the end of November.
"I'm honoured to have been invited to judge these awards by Flahavan's," said Eunice Power. "I grew up on Flahavan's Oats and continue to enjoy them for my breakfast, as well as incorporating it as an ingredient into many of my recipes. In my review of the shortlisted porridge entries, I'll be looking out for key features that make a great porridge including texture, flavour, presentation and origin of ingredients. As breakfast is such an important meal in any hotel experience, I'll also be considering how creative each hotel has been in optimising their guests' porridge experience in terms of toppings, accompaniments and presentation. You cannot judge these awards without also considering the typical guest profile of the establishment – corporate vs leisure guests, and ensuring the breakfast offering is correctly tailored to guests' needs."
A winner will be announced in each of the three categories, with an overall winner chosen