Travel can be an exhilarating and eye-opening experience. It is easy to get caught up in the adventure, but be mindful of travel safety and security considerations while abroad.
Whether you are exploring the world alone or together with someone, you should always be cautious. Otherwise, a fun-filled vacation can quickly turn into a nightmare. Here are travel safety tips you should always keep in mind.
Do your research
A 'must' for any traveler is to get to know your destination better before you arrive. Read traveler reviews and consult locals for the safest neighborhoods, places to stay, and crime incidents. Check the State Department website for country information and join the Smart Traveler Enrollment Program (STEP).
Another important travel precaution is knowing who to call in case you need help. Find out the contact information for the nearest embassy or consulate, police station, and other local emergency departments.
Buy travel insurance
The first thing you should always do before traveling is to make sure you have travel insurance. Yet, many fail to do this. Before choosing insurance, compare different plans to get the best protection possible.
Planning to go rock climbing or scuba diving? In this case, you must check general exclusions as well as high-risk activities in your policy. Often, high-risk activities such as skydiving are not covered, so it's important to keep it in mind.
A good tip is to insure two people together on one policy, which is more cost-effective than two separate insurance plans.
Be careful with a travel agency
While it's fun to plan a trip on your own, sometimes it is better to leave the work to professionals. Often, they can offer better deals, plus reduce the stress that comes with planning. However, before entrusting a travel agency to organize your trip, check that the company is officially registered.
Each transaction should be in writing. Also, remember to sign a contract which details your trip, the terms of payment, and the responsibilities of the parties.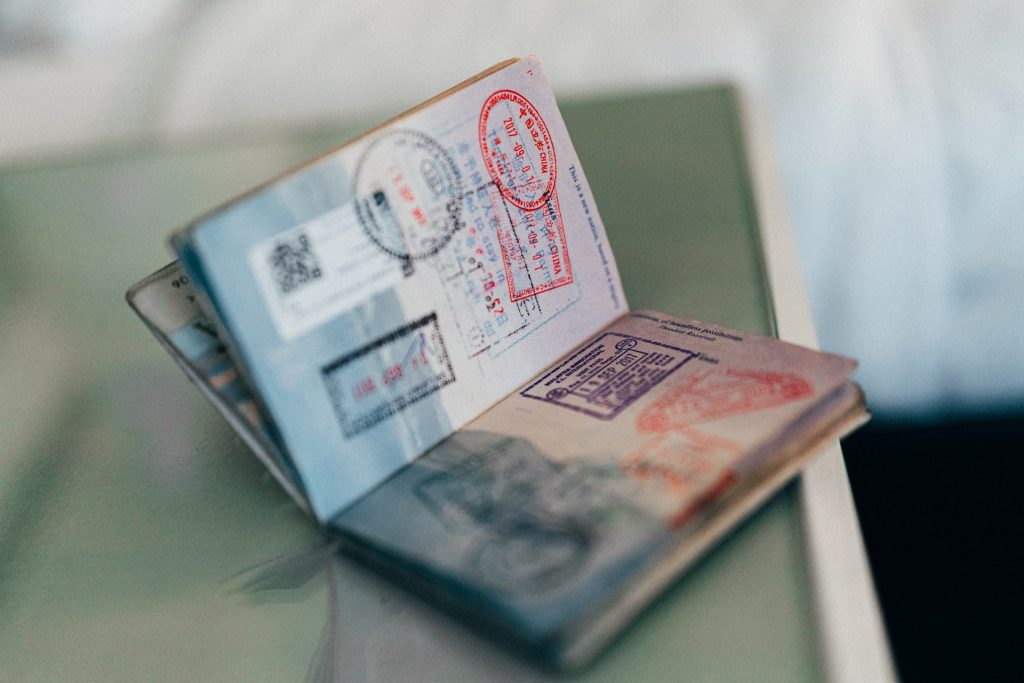 Check your documents
This may seem obvious, but remember that traveling abroad is only possible with a valid official document – a passport or an ID card. If it expires at the time of travel, it won't be accepted. For most countries, your passport or ID must be valid for at least six months after the last day of the trip. In some cases – even longer.
Before going on your trip, remember to check whether a visa is required to enter the country.
Get vaccines
When traveling outside your country, it may be necessary to obtain vaccinations against diseases common in other parts of the world. Vaccinations can also help to avoid various infectious diseases. For example, if you head to Brazil, Bolivia, Ghana, and other countries, you'll have to show proof of a Yellow Fever Vaccine.
Ideally, you should find out about the necessary shots at least eight weeks before the trip. For some, the body needs time to build up immunity. There are also vaccines that require several shots over several weeks.
Keep an eye on your money and personal belongings
During your adventures, pay special attention to your personal belongings, such as your passport, money, tickets, phone, and keys. If you lose either of these things, your vacation mood will certainly be spoilt.
Keep in mind that under some national laws, hotels are not responsible for items left in hotel rooms. If it's possible, rent a hotel safe, and keep your valuable things there.
If you leave the hotel, and it is impossible to leave your most valuable things in the safe, you should keep them in a locked suitcase. Put your money in different pockets. Do not rely on your bank card as your only source of money. Always carry cash and prints of documents.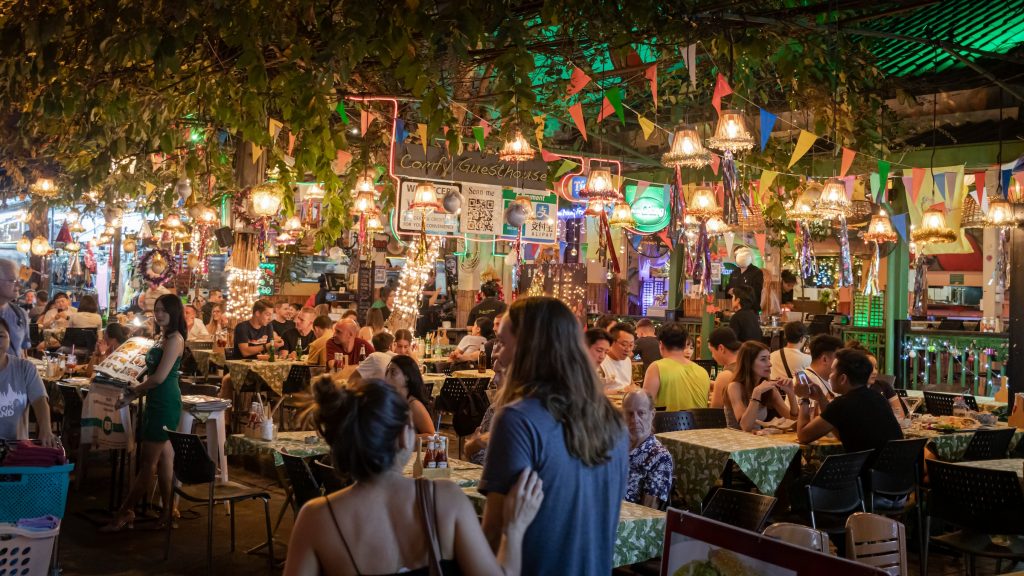 Wash your hands and choose bottled water
One of the easiest ways to get sick during a trip is by drinking tap water. Bali, in particular, is notoriously famous for the 'Bali belly'. To avoid this, try to only use bottled water. Following personal hygiene and washing your hands thoroughly before eating is also important.
Make sure that the dishes and cutlery are clean before meals. If in doubt, you can always quickly clean utensils and dishes with wet wipes. If you plan to eat street food, it should be cooked at the highest possible temperature and served immediately after preparation.
Avoid bragging on social media
Going on a vacation is exciting, so, of course, you want to tell all your friends and loved ones about it. However, letting everyone know that you are going out of town is an invitation to be robbed. If you really want to brag about your amazing vacation, wait until you get home.
The advice is to be careful with posts on social networks in real-time as well. You do not want people to know where you are at any given moment. Unfortunately, there are people out there who might have bad intentions. It's better to be safe than sorry!
Don't forget your prescriptions and medications
Before you travel, make sure to get all the necessary prescriptions and put them in a carry-on bag for easy access in case of need or emergency. This is important because your luggage can sometimes be lost or delayed, creating a problem in accessing your medicine.
Follow the newest safety requirements
Travel in 2022 and also 2023 still means following Covid-19 safety precautions.
Security requirements vary from country to country and often change depending on the epidemiological situation. In many countries, it is still important to have a vaccine against the disease, so remember to check the latest information.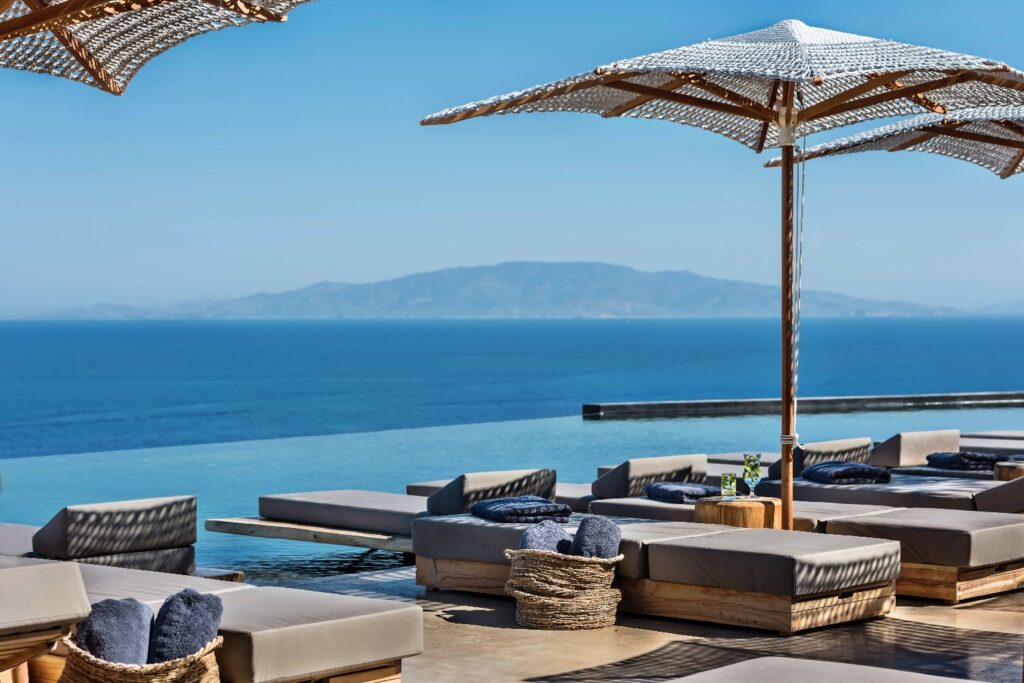 Choose safe accommodations
Safe international travel in 2022 also means choosing safe accommodation, both in terms of COVID and simply security. PrivateUpgrades is a trusted source for finding a hotel while traveling. By choosing one of our carefully selected accommodations, you are guaranteed to have a great time.
Whether you are traveling solo or with a group, it's important to always be alert. To have a positive travel experience, you must prepare already before you leave the country. Check your documents, do proper research and, most importantly, trust your instincts! If something doesn't feel right, it most likely isn't.
After all – it's better to be extra cautious than put yourself in danger.
At PrivateUpgrades, we wish to ensure your vacation is a good one. For this reason, you can always contact us to get advice for your upcoming adventure. Get in touch with our team here.