Living in New England, near to Plimoth Plantation and Norman Rockwell's iconic "Freedom from Want" painting, I could be tempted to think of this American holiday as only one of peaceful welcome, family gatherings, ample meals and football.
This year, for me and for all of us at Tauck, Thanksgiving means much more.
As travel has robustly returned in 2022, you – our valued patrons – traveled on thousands of trips in more than 60 countries on all seven continents. We saw your joy in your photos and videos. We met you with a warm welcome and delight. We cheered your excitement to be traveling again. You planned trips for 2023 and perhaps even 2024.
We know travel was not always easy: luggage was lost, restrictions often changed, Covid remained stubbornly present, and hoteliers, airlines and, truly, all in tourism and hospitality struggled to rebuild staff and service to match the unprecedented recovery in travel.  Lucky to be out on the road meeting our guests and partners this year, I saw much of this first hand.
Each time I pack my bag again, I think about a year ago, when the world was just beginning to travel again. I think about the enthusiastic response you all have had. I think about the kudos letters you sent. I think about the stories and the smiles on the faces of those of you I met this year. I think about how hard our team worked to bring your long-awaited dreams to life. I think of this, and I am grateful. We all at Tauck are grateful. We feel honored and blessed that you kept your travel dreams alive with us.
On this American Thanksgiving when we can again celebrate the freedom to travel, thank you for being part of our family.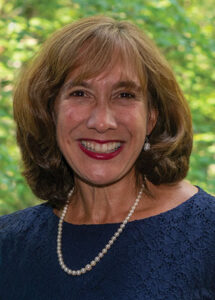 May your loved ones be safe and well, and may your tables be abundant with laughter and joy,
Jennifer Tombaugh, President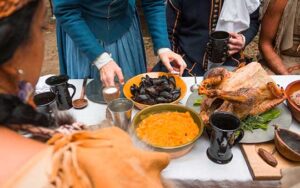 The origins of America's Thanksgiving are most often associated with the settlement in Plymouth, Massachusetts; Plimoth Patuxet shared with us some behind-the-scenes stories – and original recipes from the 1600s – to enrich our Thanksgiving holiday. The recipes are still timely today – take a look!