If you're a seasoned traveler, you might shy away from tours and opt to visit places on your own instead. I get it: I also enjoy the freedom to go where I want, when I want, in order to avoid crowds.
However, there are benefits of booking tours, especially if it's your first time in a new place. One of them is having a guide who can answer your questions and provide meaningful context to what you're seeing. Another big perk is that hopping on a tour can potentially save you money, as many of them include meals and transportation.
I thoroughly enjoyed the tours I went on in Costa Rica. Especially considering the spectacular biodiversity there, it's super helpful to have an expert with you who can point out different plants and animals that you might otherwise miss.
I've put together a list of the best Costa Rica tours, including free and budget ones, and luxury and multiday excursions. Some stellar options await you:
Budget Tours
1. San José Bites and Sights Walking Tour
I did this tour on my first day in Costa Rica, and it totally set the scene for the entire month I spent exploring the country. I learned about different varieties of fruits, got a full rundown on specific customs and other cultural norms, and enjoyed some of the best food that San José has to offer. My guide was an expert in all things San José, from its history and architecture to the best places to eat and how to get the most out of the city. You can read all about my experience here to get a better idea of what you can expect from the tour.
2. Jungle Night Tour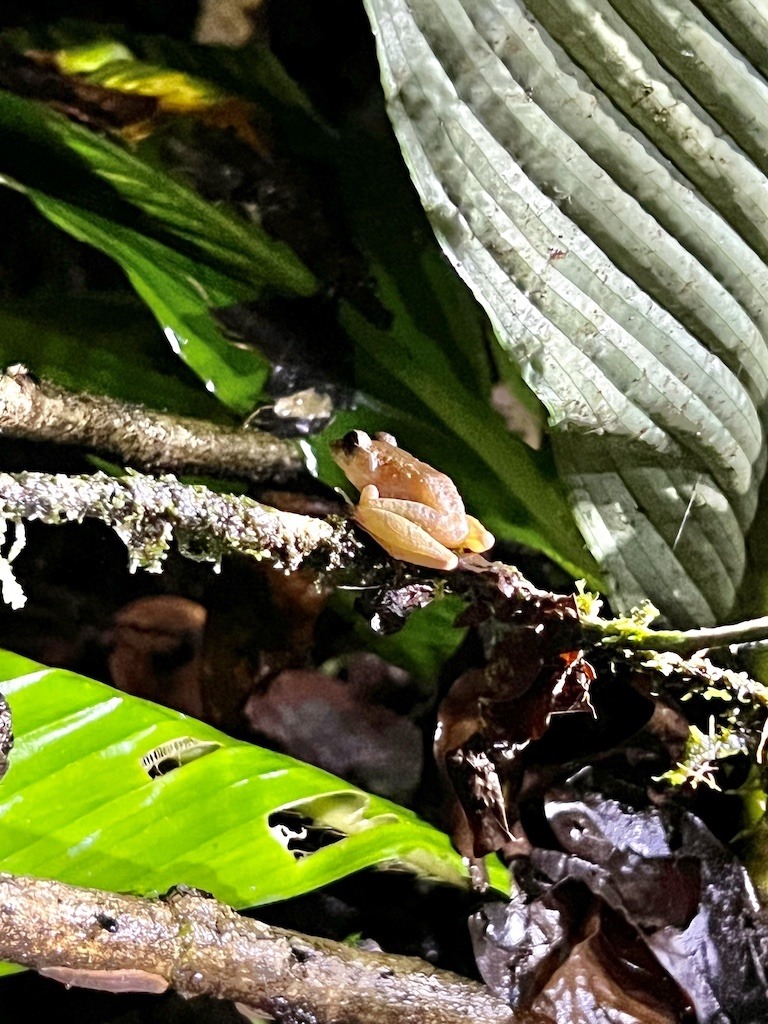 There are few experiences that are quite like walking through a pitch-black jungle at night. I did this Manuel Antonio jungle night tour on my first night there, and I couldn't believe how fascinating it was. The sensation of hearing the nonstop rhythmic sounds at night felt surreal. My guide had a keen eye for insects, spiders, frogs, reptiles, and other critters, pointing them out for us as we hiked. There were so many animals that I had never seen before; I had to do a double-take to really take in their beauty.
Not only was the hike itself a great experience, but the tour included dinner and transportation, making it a stellar budget option. You can read more about my experience on this tour here.
3. Waterfall, Arenal Volcano, and Hot Springs Full-Day Tour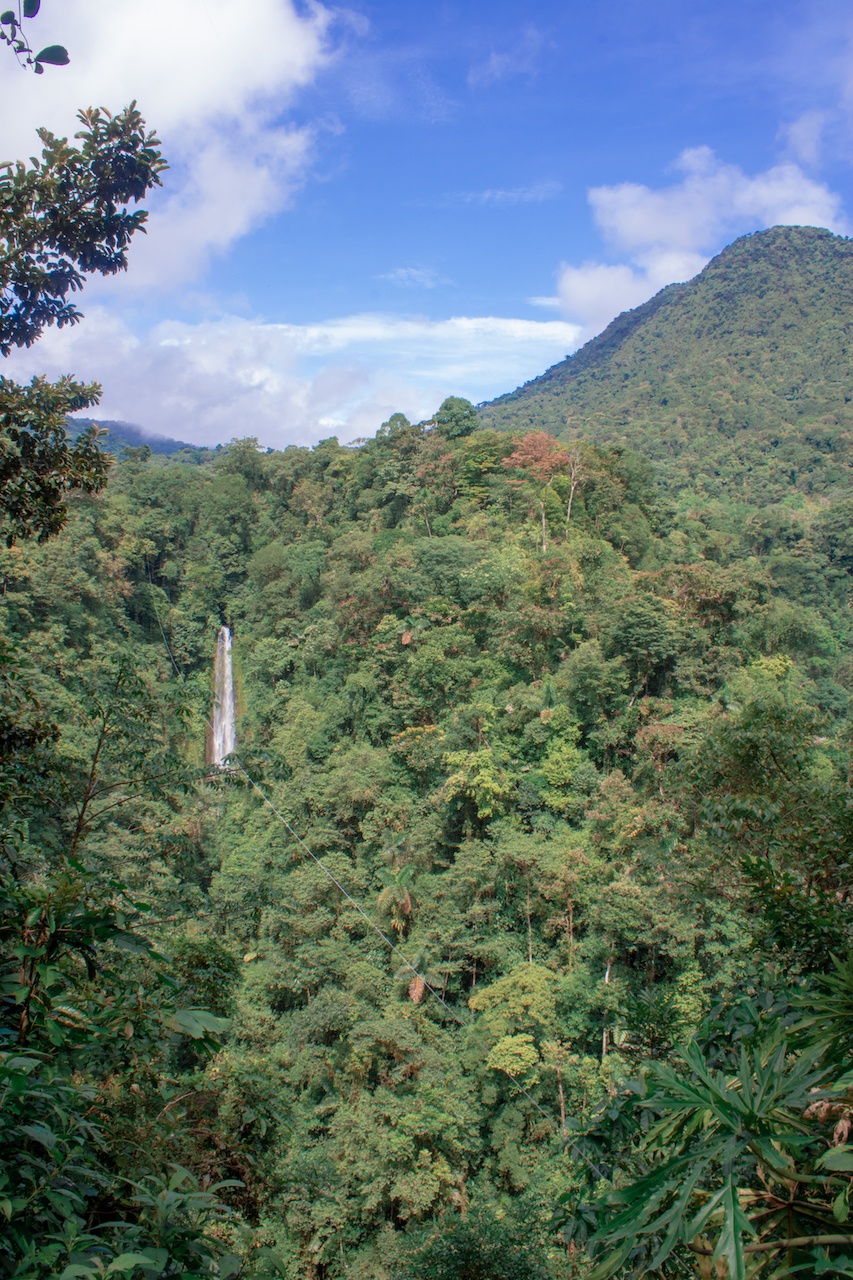 There's a lot to do in La Fortuna, and it can be tempting to try to squeeze everything into a short period. That's why I recommend hopping on this full-day tour to make the most of the time you have here. I booked this tour because I didn't rent a car and was overwhelmed by the hassle of trying to get from place to place when I realized that La Fortuna doesn't exactly have a robust public transportation system. Plus, taking taxis everywhere would have been more expensive than the tour or even renting a car for the day.
This tour started early, around 7am. I hopped on the bus, met my guides, and buckled up for the ride. During the 10-hour adventure, I got to visit the La Fortuna Waterfall, hike on volcanic rock near the Arenal Volcano, and take a dip in some steamy hot springs afterward. There was even a generous lunch included, with some drinks at the hot springs as well. For me, it was well worth the price.
4. Río Celeste and Tenorio National Park Tour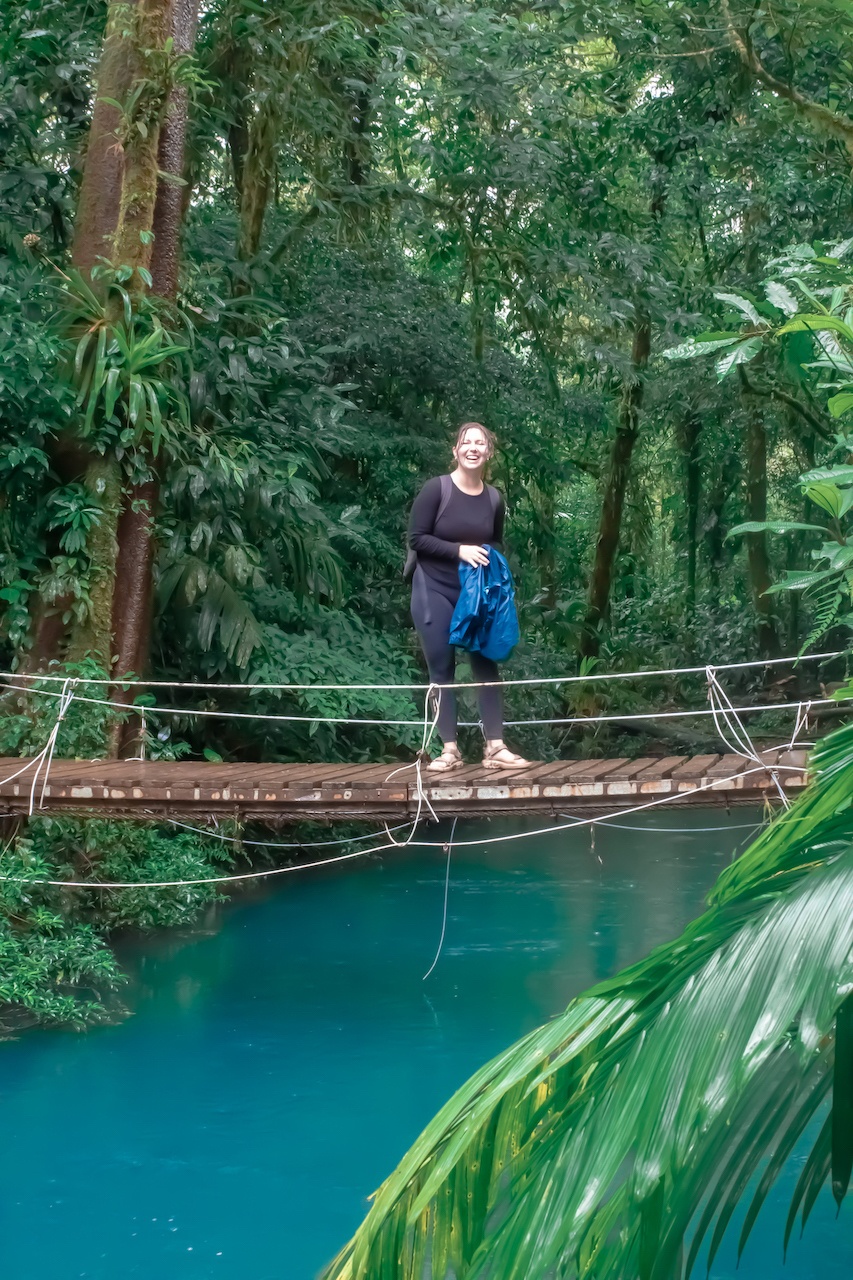 This activity was my favorite thing I did near La Fortuna. Río Celeste is a sky-blue river that runs through the Tenorio Volcano National Park. Here you'll find an abundance of wildlife, including sloths, toucans, monkeys, and more. Plus, the crown jewel of the park is the enormous Río Celeste waterfall, which crashes into one of the bluest pools you'll ever see.
This tour, much like the Arenal tour above, was well worth the price. Considering that the park is a 90-minute drive from La Fortuna, the transportation alone makes it a great bang for your buck. Plus, I had a blast learning about the unique ecosystem and dipping into a nearby hot river. Read more about my experience here.
5. Rainforest Chocolate Tour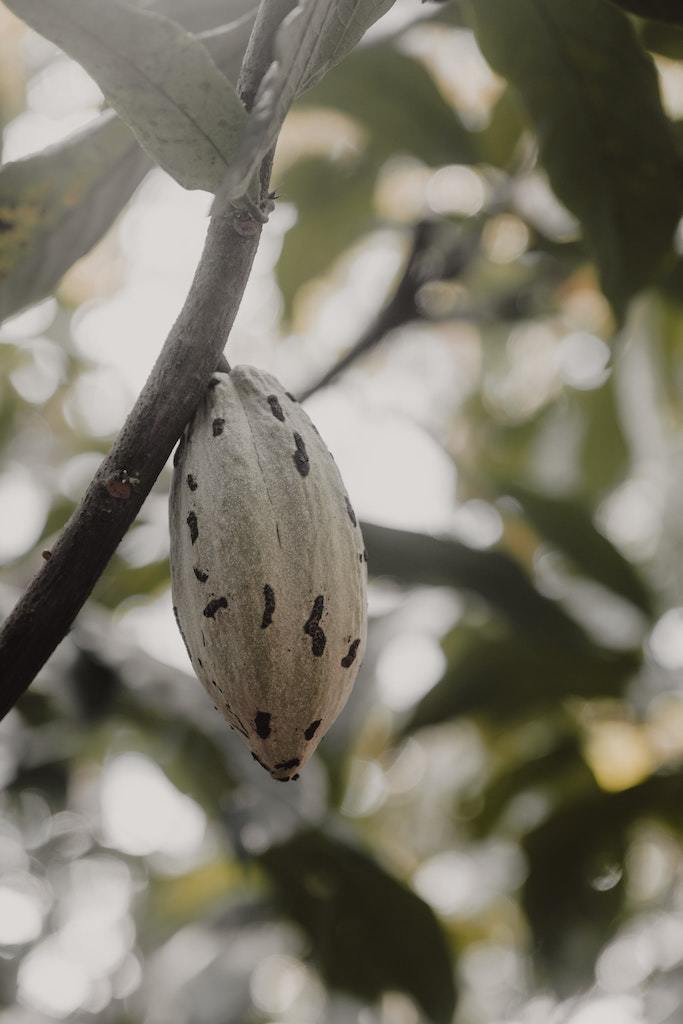 Cacao, the plant that becomes chocolate, is native to Costa Rica. There are cacao plantations throughout the country, some of which you can visit on a tour. This is the absolute best way to learn about the harvesting and processing of cacao from start to finish, as you'll be able to see the different stages and taste the final product at the end.
6. Organic Farm Visit & Farm-to-Table Cooking Class
So you already did the San José food tour, and now you're itching to learn how to make those scrumptious empanadas. Connecting with the way Costa Ricans prepare typical dishes is an awesome way to learn about the culture and appreciate it through food. I feel like I missed out by not doing this tour and will book it next time I visit.
7. Lake Arenal Stand-up Paddleboard or Kayak Rental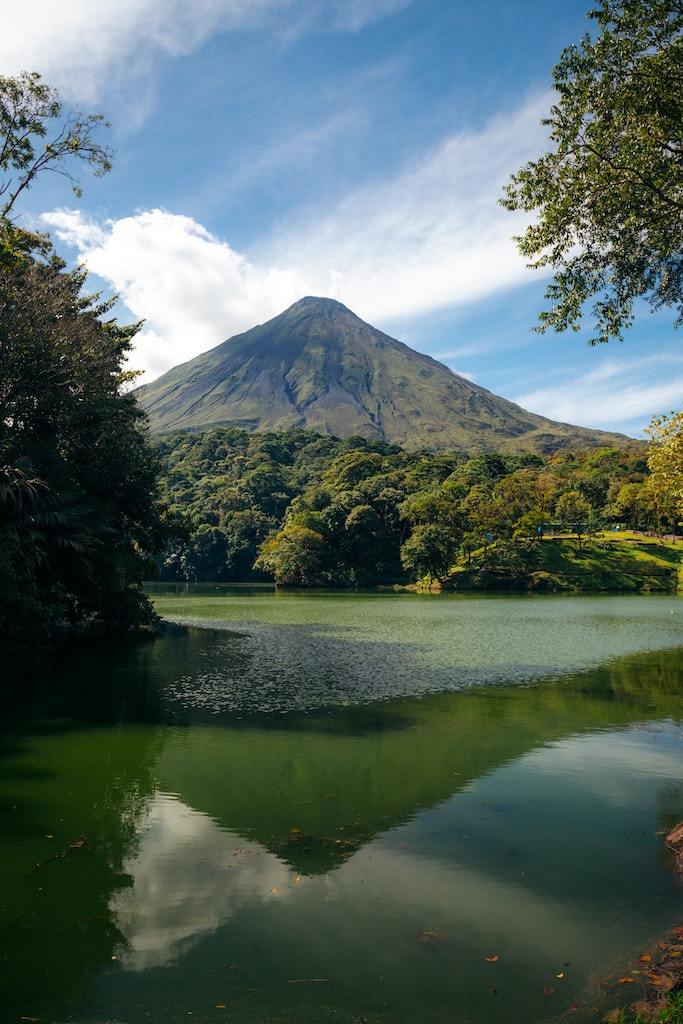 Paddleboarding with a gigantic volcano as a backdrop sounds pretty epic, right? Lake Arenal is at the base of a volcano of the same name. Its waters are tranquil and perfect for a paddle, making this activity a must-do while in La Fortuna. Some even say that the best view of the volcano is from the lake, so don't miss out on the opportunity to see what all the hype is about!
8. Cloud Forest Night Walking Tour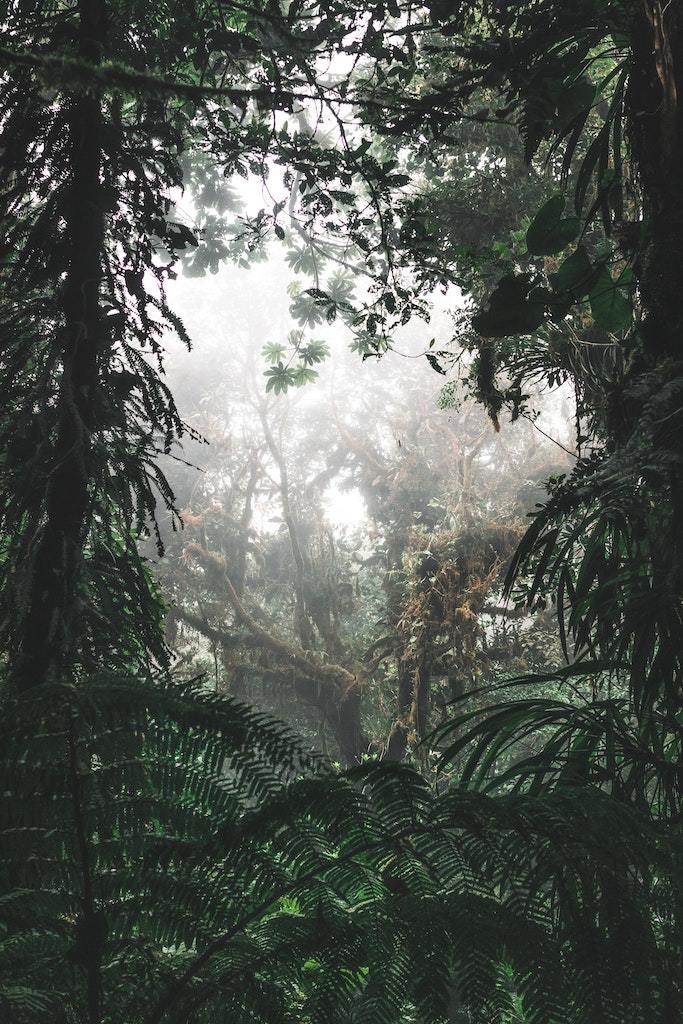 If you read my guide to Monteverde, you know already that this was one of my favorite places in Costa Rica. The cloud forest is nothing short of magical, what with its mossy trees, thick foliage, and abundance of wild animals scurrying about. Similar to what I mentioned above about the Manuel Antonio jungle night tour, this one is essential to any Monteverde itinerary. The forest is completely different at night, and having a guide there to point out different animals makes it well worth the price, as many of them are difficult to spot. The parks closed at night, so this is the only way to see them after dark.
9. Aquiares Estate: 2-Hour Coffee Tour with Tasting
Have you ever wondered what it takes to make a cup of delicious coffee? Costa Rica is one of the coffee capitals of the world, because it has the ideal climate for the plants to thrive. Many Costa Ricans make their living harvesting, processing, and selling coffee, so plantations are abundant here. Take it from me; you can't leave Costa Rica without visiting one of these — it was one of the most eye-opening experiences I had there. I might dare to say that touring one made me raise the bar for what I consider to be a good cup of joe.
Luxury Tours
10. ATV Quad Bike Adventure Tour (±Snorkeling)
So many beautiful places in Costa Rica are only accessible via ATV or on foot because of how dense the jungles can be. Tamarindo is a beach town, but also has some incredible forests with streams and waterfalls, and this ATV tour is the ideal way to reach these spectacular, off-the-beaten-path places. Prepare yourself to get sandy and muddy during this wild adventure through Costa Rican beach and jungle landscapes.
11. Paragliding Flight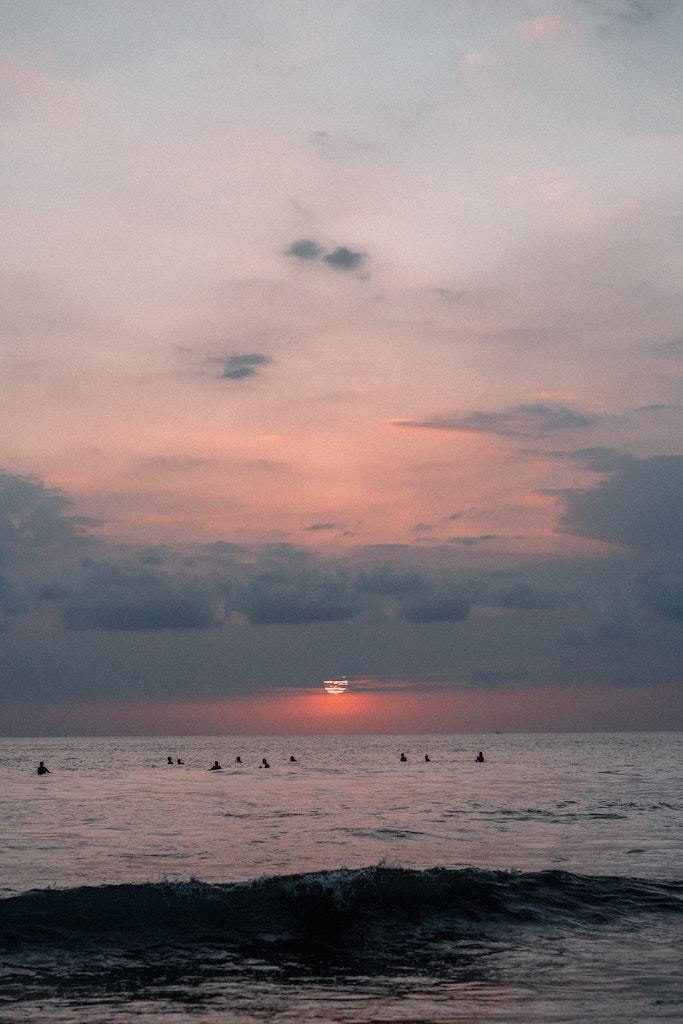 Costa Rica's Pacific coast is famous for its breathtaking sunsets. Though admiring them from the shore has its perks, there's nothing quite like the panoramic view while parasailing. This is a pricey activity, but many people who have done it describe it as surreal and the closest thing you can feel to flying like a bird.
12. Day Trip to Tabacon Hot Springs & Arenal Volcano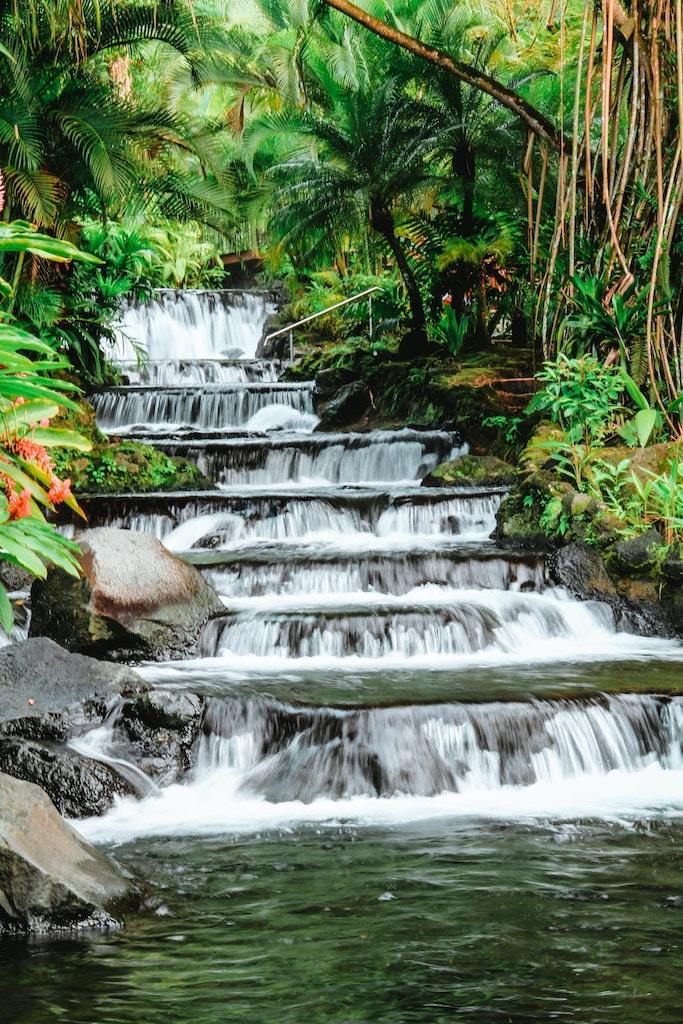 If you're dying to check out the hot springs in La Fortuna but only have one day for it in your itinerary, consider this day trip from San José to Tabacón hot springs and Arenal Volcano. Tabacón is perhaps the most famous hot river in Costa Rica. It gets its steamy temperature from the geothermal activity of Arenal Volcano.
Compared to other hot springs in La Fortuna, Tabacón is pricier and more luxurious. It's one of the only places that has a soaking area that is part of the actual river, whereas other hot springs are man-made pools. This tour starts off with a hike near Arenal Volcano, one of the most iconic places in the country, and finishes with the hot springs.
Multiday Tours
13. 3-Day Tortuguero National Park Excursion (2 nights)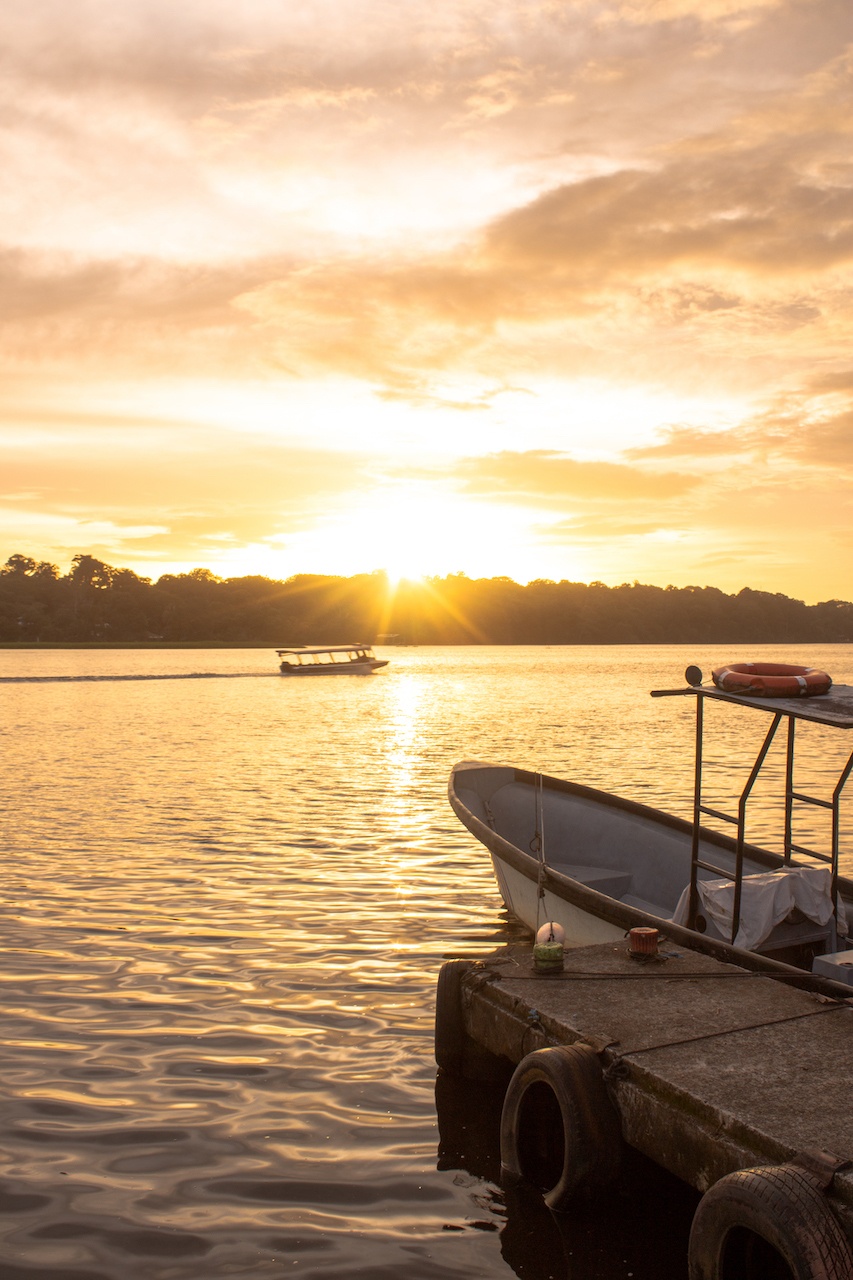 Tortuguero National Park, on the northern Caribbean coast, is essentially a long, skinny island with a network of canals on the mainland side and the Caribbean Sea on the other. It was one of the most surprising places I visited and where I saw the most wildlife. It gets its name because the island is a hatching ground for several species of sea turtles, which you can find there at different times of the year.
A three-day tour like this one is a great opportunity to get the most out of Tortuguero in little time. Having a guide is a big plus, as they're experts in spotting wildlife and giving tips on where to go and what to do. Plus, having transportation to and from San José takes the pressure off of figuring out how to get there, as the public buses can be unpredictable at times and the journey is quite long. Find out more about the itinerary here.
14. All-Inclusive Package for 7 Nights (8 Days)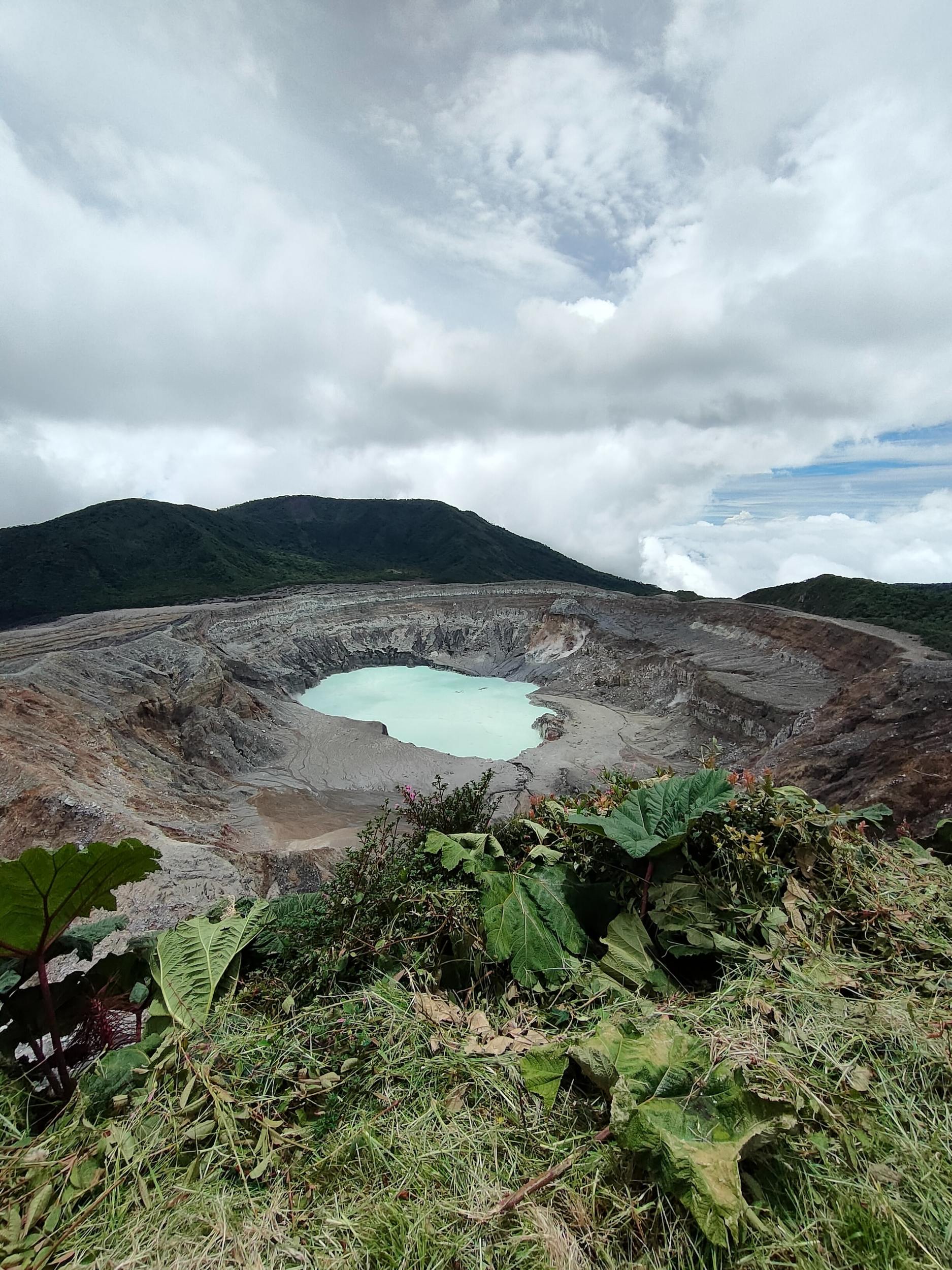 If you want to enjoy the best sites in this beautiful country without having to plan a single thing, an all-inclusive tour is a great option. This one is a highlight reel of some of the best places to visit in Costa Rica, including Poás Volcano, Manuel Antonio, La Fortuna, Monteverde, and more.
These types of tours are not for everyone, but if you don't mind going with the flow and following someone else's itinerary, it can be relaxing to not have to plan every activity. It's also quite nice to be able to pay one flat fee that covers almost everything.
Free Tours
15. San José Walking Tour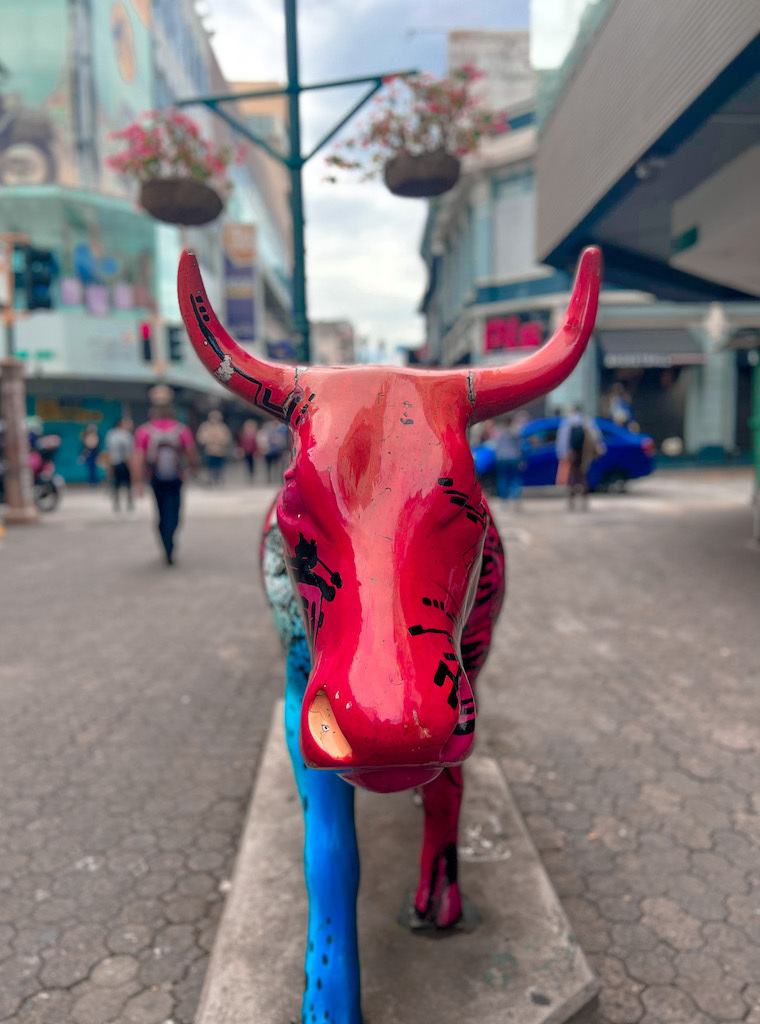 Chances are that you'll fly into Costa Rica's capital city, San José. Though most visitors aren't super excited about spending much time in the country's only real concrete jungle, this city might surprise you. It certainly was much more interesting than I thought it would be, and I actually wished I had spent more time there. Consider joining a free walking tour of San José (aka El Chepe or Chepetown) to get the scoop on its history, culture, and food scene from the perspective of a local guide.
16. La Alegría Waterfalls Tour
Finding free tours like this one is pretty rare. The free waterfalls tour in La Alegría will take you to a secret waterfall where you can go for a swim without the crowds you'd find at other, more touristy places. You'll also be able to check out some fantastic jungle vistas from a viewpoint toward the Reventazón lagoon. The guide is a professional in ecological tourism and will be able to point out birds, mammals, and other plants and animals along the way.
***
The best Costa Rica tour for you is the one that excites you, fits your budget, and can make your trip here extra special.
Which one will you choose?
Click to read more posts about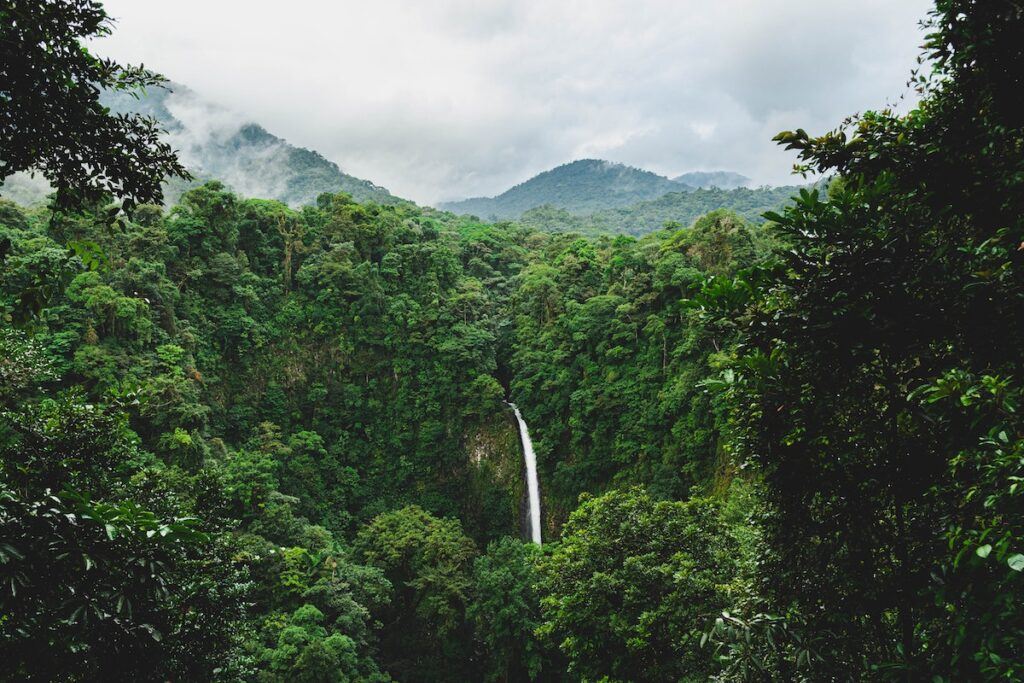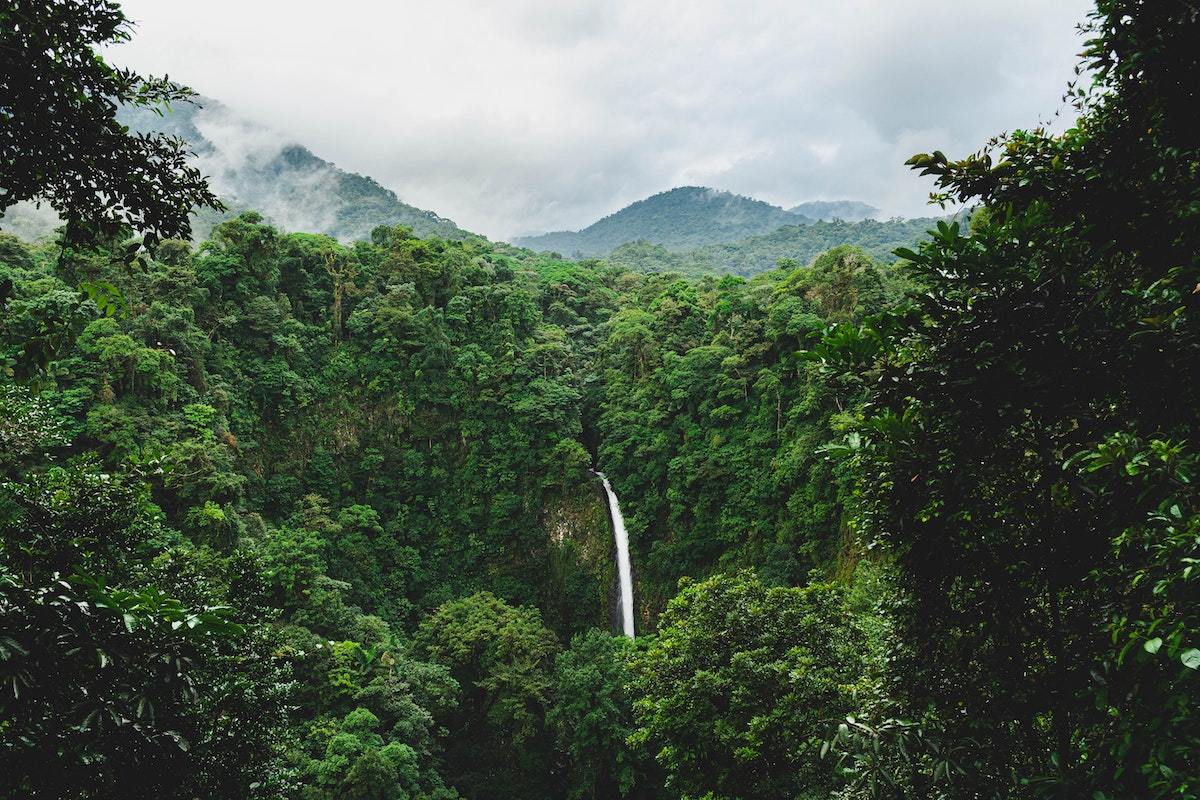 Costa Rica