We adopted our daughter, Chhavi in October 2009. The initial part of the tale has already been documented. You can read it here.
My husband Seshadri and I always wanted to adopt, and both of us wanted a girl. If you ask me the reason, we don't know why. So, we went ahead and simply did it! We both agree that it was the best decision of our life.
It has been 13 years and we would do it all over again! We celebrate her birthday twice, once on July 1, as that is the date on her birth certificate and then on October 9, when she came home. She loves ordering gifts twice!
We adopted her through Haryana State Welfare Council and it was surprisingly fast. Through the years I have been asked many questions. I wish to talk about them today!
Q. Why are you so open about adoption?
Polite Answer- If I can inspire only one person through my story, I think my task is done.
Not so Polite Answer- Have I done a crime that I need to hide it?
Q. Does your child know she is adopted?
A. Yes from the very beginning in an age appropriate way! We always talked about when Chhavi came and not when she was born. Why did we tell her? Because someone else would have told her anyway!
Q. Why did you adopt?
A. Because we always wanted to, there is nothing more to it than that!
Q. Did you have any doubts?
A. For us the answer is surprisingly no, we had no doubts! We were absolutely sure we wanted to adopt a girl.
Q. Is she invited to birthday parties?
A. Yes she was invited to birthday parties regularly, till all the kids became teens and they stopped having birthday parties.
Q. Did adoption take a lot of time?
A. For us it was surprisingly fast, we put in our application in June 2009 and Chhavi was given to us in foster care on October 9 2009. Her adoption papers took a little more time, but there was never too much hassle involved. We contacted NGOs too but for us the state government was the fastest to act. One NGO responded after 2 years, by that time we already had Chhavi.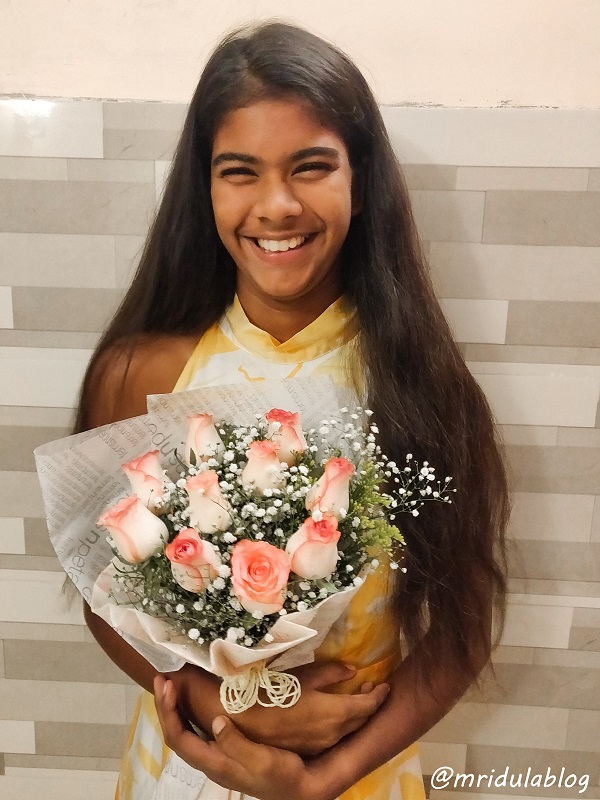 Q. What kind of checks to expect?
A. There is a police verification involved, much like passport. We visited the Haryana Welfare Council once and a lady from the adoption agency visited us once after Chhavi came in foster care. It was all reasonably done.
Q. Is it an open or closed adoption?
A. Ours is a closed adoption for the simple reason that nothing is known about her biological parents.
Q. Does she wants to know or asks questions?
A. Yes she does but we have been able to talk about it. I stick to the truth that nothing is really known, so we can keep guessing or that we can move ahead and go places! Most of the days nobody thinks about it. Till now it has never got overly complicated. I hope it remains like that.
Q. We wish to adopt but our parents won't agree!
A. I really don't have a good answer to this one, as our parents were okay with it. Once we adopted she quickly became the favorite of everyone in the family.
When we adopted, I remember a colleague saying – "I hope someone told you Mridula- Yashoda ka darza hamesha Devaki se bada hota hai!" I had not heard that, I didn't need it but it was a nice thing to say. When someone pesters me too much, which happens rarely, I throw this back at them!