"Consumers don't just like personalized marketing experiences. They expect them."
As consumers, we are all increasingly experiencing personalisation everyday from all kinds of brands we interact with – Spotify and Netflix, for example. It has become the norm, and an expected part of our experiences with brands.
Research from a recent Phocuswright conference shows that while 81% of people are concerned about how their data is used, three in four also want more personalisation in the messages they are receiving.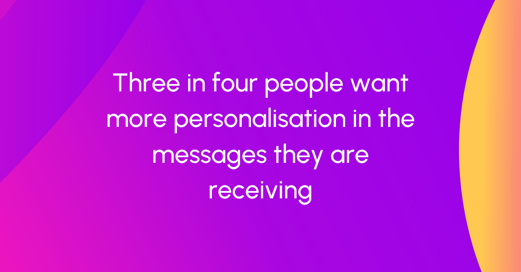 Netflix understand that we purchase faster if we are told what we might like to buy. They understand that personalization isn't just about initial purchases, it goes a long way to securing customer retention rates too
You need to work hard to gain the trust of your customers like never before. Personalising their experience as much as you can by using the right methods and technology will help to increase their trust in you, and will in turn make them more loyal to you.
Does your hotel leverage personalisation as a tool to increase your revenue?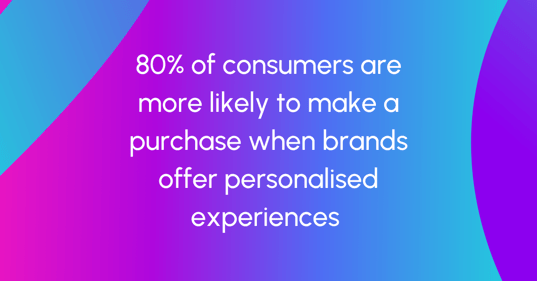 A McKinsey Study on Data and Personalisation showed that companies that capture more value from data grow faster, driving "40% more revenue" from data programs with personalized sales and marketing tactics and activities
Take advantage of the data you have
To personalise your guests' experience successfully, your tech stack needs to work well together – namely your PMS, CRM and IBE. Personalisation can deliver 5x-8x the ROI – so don't continue to underestimate it if you have been!
If you have the right technology in place, you should be able to access a dashboard with organized data from all channels that curates a personalised view of each guest and helps to offset operational load. The platforms can also help to monitor social behavior, collect data on industry trends, track purchase behavior, identify targeted upsell opportunities, measure performance, and make sure messages reach the right guests, at the right time, through the right channel.
There is so much rich and historical data to be mined from your booking engine. Doing this will allow you to really and truly get to know your guests, and learn how to create a memorable experience for them that they will both review favourably, and want to experience again. You should also try and personalise your guests' booking experience throughout the booking journey by including add-on suggestions as they move through the process – this will help make their experience feel intuitive and easy.
Personalisation via email marketing
If you needed to be convinced of the power of email, consider that email is shown to be 40x more effective at acquiring new customers than either Facebook or Twitter.
Through the power of your email database, you have the power to segment your contacts and use personalised messaging to engage your readers. Start segmenting your contacts by creating guest personas based on information collected when someone checks in. By refining and organising your data, you will have the best chance of establishing strong and loyal relationships with guests.
Once you have your guest personas in place, you can personalise their experience by doing things like:
Offer a discount code or specific upsell to previous guests on their birthdays – this of course encourages a repeat stay
If they are they a returning guest, did they use the spa/restaurant last time they visited? In your pre-stay email, ask if they want to book in before they arrive
Do they want early check in or late check out? Let them know you can cater for this in advance
Offer additional in-room features based on what type of guest they are (eg a spare bed for families with kids)
Send relevant offers to previous guests in post-stay emails, but make sure the offers are relevant to the type of guest they are
Develop a regular email newsletter as a way of keeping in touch with previous guests and keeping them informed of special offers/updates
Keeping mobile top of mind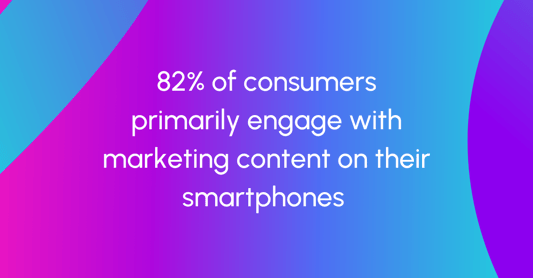 Mobile isn't going anywhere – remember that for most of your guests, they will probably spend more time looking at their mobile phone than anything else throughout their stay with you! We use our mobile phones for everything – to engage with friends, social media, for browsing and buying, and above all, for communication. If you can establish a line of communication through SMS while your guests are staying with you, it will allow you to provide them with a highly personalised and hassle free experience because whatever they need will be but a message away.
Ensure your website is fully optimised for mobile. There is a notable increase in people who not only browse hotels, but also book them, on mobile. With this in mind, don't lose valuable guests due to a bad booking experience on this device.