An insider guide to the best things to do in Prague at night, from magical hidden destinations to after-dark experiences that only the locals know about.
Prague is a city that consistently tops almost all guides to Europe as a destination that is popular for its lively nightlife among other attractions. The iconic capital features countless landmarks, museums, street markets and places that are always busy and lively no matter what time of the day you plan to pay them a visit. This bustling destination offers a variety of sundown pursuits that you can chase around like a walk on the Charles Bridge or pub-crawling through downtown that caters to all ages and interests. Whether you are looking for a later dinner under the stars or an opportunity to dance the night away in a speakeasy, there's much to enjoy on a night out in Prague.
Cool Things To Do In Prague At Night
If you are looking for the best things to do in Prague at night, we concur that you are about to have one of the best travel moments of your lifetime. Czech nightlife can be a surprising experience for those who never stayed after sundown and rightfully so, as some of the city's most glamorous moments shines through during the night.
1. Explore Prague's Old Town District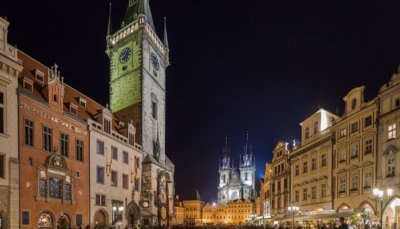 Before you bound yourself in a bar or a cosy restaurant till the sun comes up, there's no better way to enjoy the scene outside than a visit to the Old Town. The medieval cityscape lights up as the halo of street lights shines on the intricate architecture and cobblestone streets. If you can make a detour, watch the Astronomical clock in all its glory shining brightly from afar. Feeling adventurous? Book a guided tour of the underground tunnels to uncover the secrets and fascinating history of Prague's Romanesque-Gothic cellars.
Address: Old Town Square (Staroměstské náměstí), Staroměstské náměstí, 110 00 Praha 1 – Staré Město
Website
Prague In January 2022: Take A Historical Trip To The Snowy Wonderland
2. Stumble Into A Black Light Performance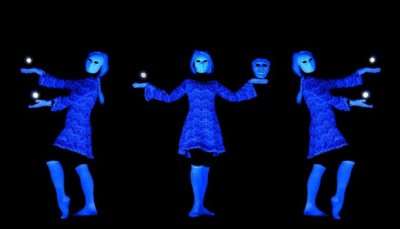 Surround yourself with the night crowd as you watch a sensory drama filled with theatrical performances where both the stage and actors are dressed in black. The origin of this art can be traced back to the 50s and you can book an hour-long (or more) show to enjoy this unique experience in Prague. Most shows start around evening or night so you can plan this experience around your dinner or after to relax before calling it a day. These theatre shows can be found near or around the Old Town area mentioned above.
Address:
Ta Fantastika: Karlova 8, Stare Mesto, Prague 1. Metro: Staromestska
Black Theatre Image Prague: Národní 25, 110 00 Staré Město. Metro: Národní
Metro Theatre: Národní 25, Prague 1. Metro: Národní
Animato Theatre: Na Příkopě 10, Prague 1. Metro: Můstek
Website
Planning A Cruise To Maldives In 2022 And Don't Know Where To Start? Look No Further!
3. Head To The Hemingway Bar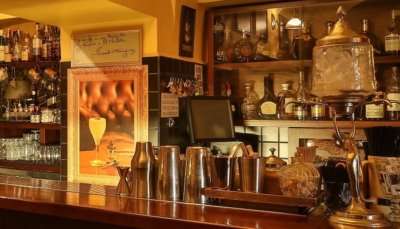 If you have explored the beer scene in Prague and you are looking to taste something a bit stronger for your nightcap, the Hemingway Bar offers an extraordinary collection of the best absinthe in the Czech Republic. The name is an obvious hint toward the fact that this establishment was inspired by Ernest Hemingway and you can order different kinds of rum and even enjoy some glasses of Champagne.
Address: Karoliny Světlé 26, 110 00 Staré Město, Czechia
Timings: 5 pm – 1 am
Phone: +420 773 974 764
Reservation: rezervujstul.cz
Prague Castle In Czech Republic: An All-Inclusive Guide To A Fairytale Palace
4. Photograph the Prague Castle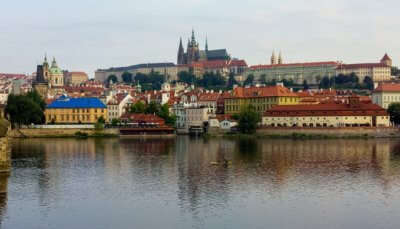 Image Credit: Andrew Shiva for Wikipedia
What could be more magical than a walk around Prague Castle which after sundown seems like a film set shrouded in mystery? Being one of the most popular tourist attractions in the city, the tours are often recommended as one of the best things to do in Prague at night. The best way to learn about the history of this place is to hop on a night-guided tour where experts will walk you through this majestic landmark and you can capture some stunning images of this towering castle illuminated under the dark sky.
Address: Hradčany, 119 08 Prague 1, Czechia
Timings: 6 am – 10 pm
Phone: +420 224 373 368
5. Tap Your Feet To The Tunes Of Křižík Fountain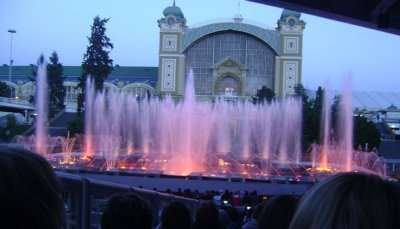 Křižík Fountain is a major attraction for tourists in Prague as the light and sound show can be a fascinating spectacle on Prague´s Exhibition grounds. It is probable that you will come across this fountain during the day and can observe the fine details of this structure but the real ambience sets in at night when the show comes alive with vibrant lights and transcending music. Both the ticket prices and timings change from time to time and if you are planning to visit, please make sure you check in with the ticket issuing authorities.
Address: Výstaviště 170 00, 170 00 Praha 7-Bubeneč, Czechia
Phone: +420 702 128 232
Website
10 Cafes In Prague: Enjoy Croissants, Sausages And More In A Perfect European Fare
The heartbeat of the Czech Republic is a destination that shifts drastically from day to night, and venturing out after sundown becomes another way to learn about the different elements of the city. If you are planning a visit soon or anytime later down the year, do explore our Prague tour packages to learn more.
For our editorial codes of conduct and copyright disclaimer, please click here.
Cover Image Credit: Sadie Teper for Unsplash
Frequently Asked Questions about Things to Do in Prague at Night
What is there to do in Prague after midnight?
Depending on your interest there's a lot you can explore in Prague after midnight such as a visit to the Prague Zoo, a dinner cruise on the river Vltava, enjoying drinks at the Hemmingway bar and more.
Does Prague have good nightlife?
The nightlife scene in Prague is alive and well with great establishments that support entertainment and shows across the city alongside a dining scene offering the best of food and drinks to devour. It is one of the most recommended experiences that you must soak in during your visit for a memorable Prague trip.
What are the current Covid-19 restrictions for international travellers planning a trip to Prague?
The entry ban for international travellers (including Indian travellers) that was imposed in light of the Covid-19 pandemic is now lifted. You can visit the country as before the pandemic but make sure that you check in with the local authorities as well as carry masks and vaccination certificates along with you during your trip.
What part of Prague is best for nightlife?
While most of the central parts are always vibrant and charming during the night, if you want to find yourself in the midst of nightlife culture, you can do that near the area around Charles Bridge and the eastern bank of the Vltava river.
How much is a pint in Prague?
The price often varies based on the pint you order or the establishment but on average, a pint in Prague is 35 CSK (Czech Crowns) which is $1.50 US Dollars or 120 INR.
People Also Read:
Things To Do In Paris Things To Do In Nice Things To Do In Jim Corbett
Comments
comments